Tele-Marketing / Sales Training / Outsourcing your Requirements
Progressing the Sales Process
Using the telephone to contact and receive calls from customers, prospects and "suspects" is an essential part of business communications today.
However, the quality of that contacting relates directly to the skills, motivations and behaviour of that person making or receiving the call.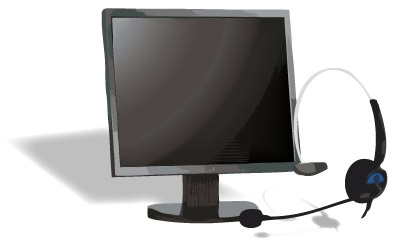 Regarding your own staff: are you getting the desired results from them? If not, we can provide tailored Tele-Sales and Tele-Marketing training so that your staff:
Improve their pre-call preparations
Enhance their telephone manner and style
Boost their productivity and call-rate
Increase their success rate
Raise their self-confidence and job satisfaction

OR - Would you like to consider outsourcing your Tele-Sales / Tele-Marketing requirements to AM&M ? For a consultation on how we could increase your results in Appointment Setting, Customer Satisfaction Checking, Data-Cleansing and other activities, please Contact Us.